Mr & Mrs Rayson opened the doors of Proctor House in 1984 and since that time it has been providing 'Residential Care' for older adults, of any gender or race, who have Learning Disabilities. Although Proctor House is not a Nursing Home it can, in collaboration with local district nurses and GP's, support Clients who require any medical input. Proctor House has decades of experience and has an excellent reputation in the professional and local community . CQC Ratings Poster
Click to view Proctor House's Service User Guide / Statement of Purpose
Registration Details
Service User Category – Upto 14 adults with Learning Disability (LD) of any age including those over the age of 65 years (LDE). Proctor House accepts individuals who are privately funded and also those whose fees are paid, partially or fully, by a Local Authority.
Our excellent team of highly skilled and motivated staff are lead, and supported, by our long standing Home Manager (Mrs Sheila Kelly) and, Senior Care Workers who are on duty 24 hours a day. All of our Care Workers have a significant wealth and breadth of knowledge, skills and experience in working with, and caring for, Clients with Learning Disabilities, for the elderly and also for those at the end of their life. Most of our Care Team have achieved higher National Vocational Qualification (NVQ) in Care.
Our commitment to quality is also evident in our staffing levels which are constantly reviewed to reflect the needs of Clients and the Home.
Proctor House offers many facilities and activities, including two entertaining rooms with flat screen multimedia (TV and music) together with a library filled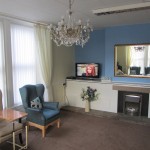 with excellent reading materials and access to the latest news and magazine publications. The Home runs regular activities: pamper sessions where the Clients can have hair, skin or nail treatments,card games, knitting or sewing, monthly motivation exercise classes or Client's can simply sitting back and reminiscing about 'the good old days'.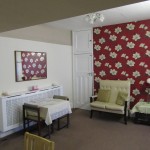 Birthdays are always a special time and we can arrange a party at a venue and style of their choice.On request personal visits can also be arranged for Hairdressers, Chiropody, Dentistry and Opticians.
Day trips and outings are offered regularly throughout the year.  A disabled access minibus takes our Clients to local attractions such as Beamish Museum, Alnwick Castle and village,  Stanhope and the Dales and many more. A comprehensive list can be found in the local attractions section. Our Clients generally take an annual holiday in June to Blackpool, where we have a special relationship with the Bond Hotel, or Haggerston Castle Caravan Holiday Park.
Proctor House operates a Key Worker Care System where each Client's needs and requirements are assessed and personal activities are planned accordingly. Any household activity can be considered providing a full risk assessment has been undertaken.   Activities can include choosing the daily menu, cooking, setting the tables, gardening, ironing and washing up.

Where are we?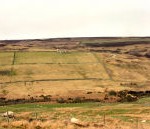 The Home is located in the outskirts of Shotley Bridge,  approximately 3 miles from Consett with panoramic views over the Derwent Valley. Close to the Home there is access to the local bus with a regular service between Consett and Newcastle. Click here to view local and popular attractions in our area.
External Reports We are proud of the quality of care we provide, but don't just take our word for it!  The Home is inspected at least twice a year by the Care Quality Commission (CQC) and the Local Authority. For your reference we display a copy of our latest reports in the entrance for the general public to see and read so please feel free to ask us any questions which may result from it.  We realise that this all helps you to make the right decision with your search for your new Home so please click the links to view the CQC website and our latest report for Proctor House
Considering a move to Proctor House
All prospective Client's, relatives / carers are offered the opportunity to visit the Home and meet with other Clients / staff before making any decisions e.g. a Client may wish to undertake a day visit, overnight or weekend stay. An admission date is only arranged when a decision has been mutually agreed, by all relevant parties. It is important to remember that admissions to the Home are usually subject to a 6 week trial period whereby either party may end the contract without obligation.
Please feel free to contact us should you require any additional information
Tel 01207 502818

"Internal Photos of Proctor House Rest Home"
From Proctor House Rest Home, posted by Rayson Homes on 10/25/2012 (15 items)
Generated by Facebook Photo Fetcher