We had a lovely open day ! Many visitors attended to see our new building, enjoy the vintage entertainment and sample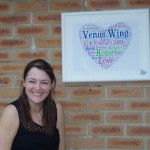 Joyce's wonderful 1940's home cooking !
We are now in the process of refurbishing Crosshill's lounge but we hope that by the beginning of April we will be able to accommodate 6 more residents.
We are still looking for like minded staff to join us including a Deputy Nurse Manager, Registered Nurse, Care Workers and an Activity Worker. Please check out the 'job opportunities' part of this website.